Adult Spring Outing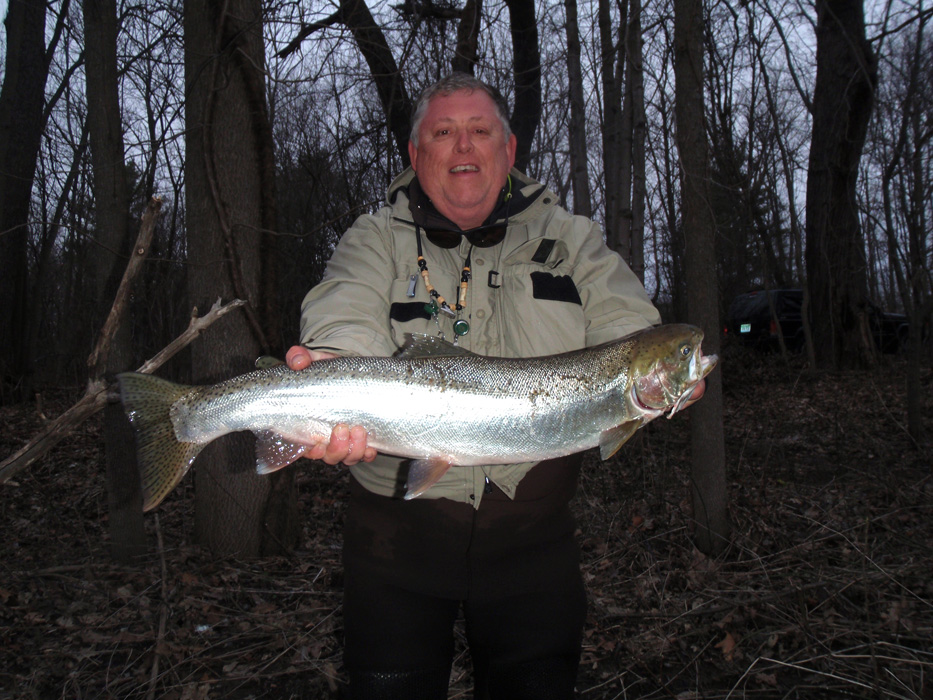 The Brotherhood of the Jungle Cock Michigan Chapter hosts a separate adult outing each spring at Barothy Lodge on the Pere Marquette River. This is a Friday evening through Sunday mid-day event that features great accommodations, lots of fun and great food in a very pleasant environment.  
Steelhead fishing on the PM can be spectacular during this time of year.  Several members bring their drift boats, so you may be able to experience a float. Besides fishing, we have plenty of fly tying and camaraderie. This Spring Outing is the only opportunity each year for us to come together as a group, without the kids, to do the planning to make each Campfire even better than the last.
Above all, please remember that the Spring Outing is not just a chance to see old friends, get to know other members, and do some spring steel heading.  Saturday night after a great dinner is also our major fundraiser for the year. Not only do you have an opportunity to win some highly desirable prizes via raffles and auctions, but also you contribute to the primary source of funds to support our Fall Campfire - the youth education program that is the real reason for our existence.
The money raised at the Spring Outing enables us to offer the Campfire program at a very affordable price, to keep our equipment in top-notch condition, and to offer opportunities to youth in need. Please plan to join us and bring your checkbook, ideas and a friend who enjoys fly-fishing and might be interested in our club. Your contribution is important to the on-going success of our organization.