The Brotherhood of the Jungle Cock - Michigan Chapter
Who We Are and What We Are About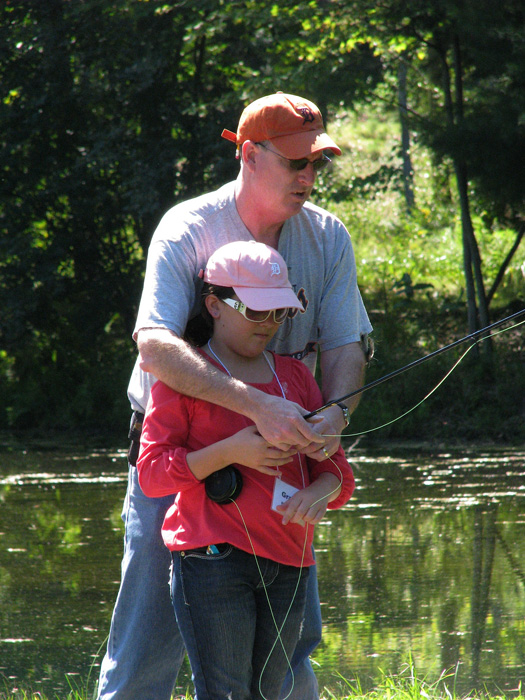 The Brotherhood of the Jungle Cock/Michigan, a non-profit Michigan Corporation, is a diverse group of men and women. Our membership includes all ages from young adults to senior citizens. We have a wide variety of occupations from blue collar to professional, actively employed to retired among our members. Skills range from expert fishermen to just plain folks. Most of our members are from Michigan, but the Michigan Chapter also has members from Indiana, Ohio, Pennsylvania, and Maryland.
We are dedicated to teaching Boys and Girls, ages 8 to 18, the joys and skills of fly-fishing. In doing so we stress both basic and advanced techniques with plenty of input on both the outdoors and conservation. We recognize that teaching youth is the best way to insure that our sport and pastime is passed on to future generations.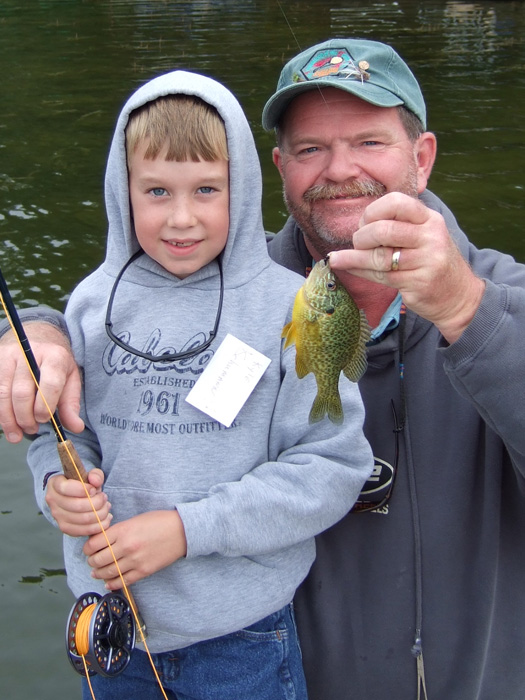 Our approach uses a unique model that was originally developed in Maryland in 1940. Our model uses a one-adult, one child format with formal training sessions (termed Campfires) held on one weekend per year for six consecutive years. In practice, each adult who attends the campfire must either bring or at least sponsor a child. Any adult can bring more than one child and multi-generation family groups are common.
Adult sponsors then supplement the formal training with informal outings with their sponsored youth throughout the rest of the year. We have learned that patience and repetition are the keys to developing fly-fishing skills in youth.
No previous fly-fishing experience is a requirement for either sponsors or youth!   Since our membership includes licensed fishing guides, charter boat captains, holders of multiple International Game Fish Association (IGFA) tackle records, and experienced fishermen even inexperienced adults will learn plenty from sponsoring youth in our program.
We strive to focus on our motto, "It's for the kids," in everything that we do!
Annual BOJC/MI Events (See menu above for details)
Fall Campfire
Our annual formal training weekend held near the Muskegon River in Newaygo, MI.
Spring Adult Outing
Our annual rest and relaxation weekend and fundraiser held on the Pere Marquette River in Walhalla, MI.
Spring Youth Outing
Our annual sponsor and child informal weekend held at the VanAlstine Ranch near Reed City, MI